Ciel d'octobre 2021 was hosted by the Club quebecois de fuseonautique at a launch site near Saint-Pie-de-Guire.  We used the opportunity to fly the Black Brant II and test the experimental Blue Dart Delta II rocket plane using a high power motor.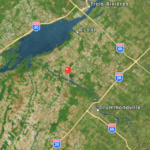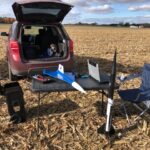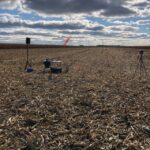 Blue Dart Delta II
This flight was used to test the Blue Dart Delta II rocketplane airframe using a high power rocket motor. The rocketplane hit a maximum speed of 289 mph and a peak acceleration of 10.86 Gs. This was flown using an Aerotech 135W. The rocketplane flew well and was recovered with no signs of damage. Now onto the Delta III rocketplane program.
Black Brant II
The Black Brant II was launched using an Aerotech 100W with a 10s delay.  It was launched with an onboard camera, gps beacon, and RF beacon.  The rocket landed close to the launch area within sight for easy recovery.