The temperature today was above freezing and the sky was clear. Here is a link to a short video with some clips from the flight.
We departed CYPQ and flew south. The ice on Rice Lake was shining and the ice hut village and other winter activities have disappeared as the lake begins to thaw. We were fortunate to get on the lake in February for some rocket launches.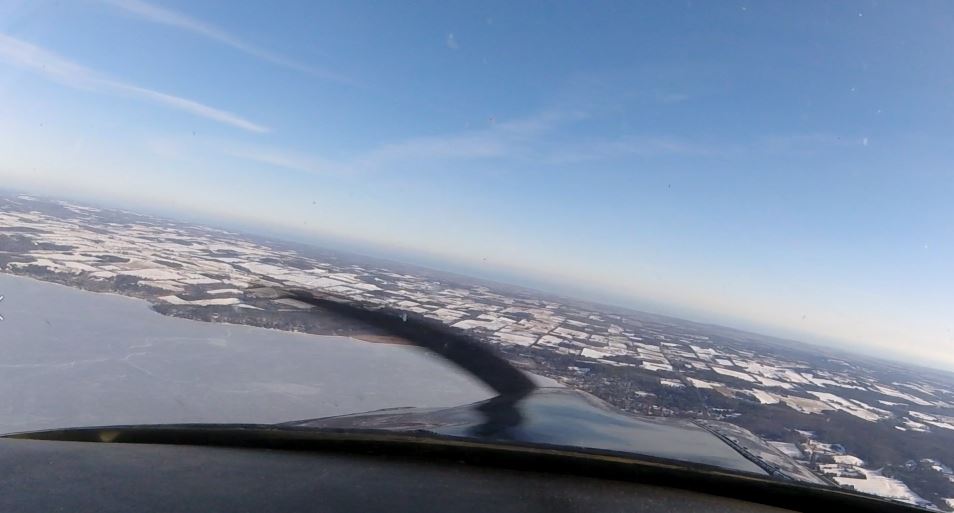 We continued to the north shore of Lake Ontario and flew along the coast for a bit then headed back to the airport.