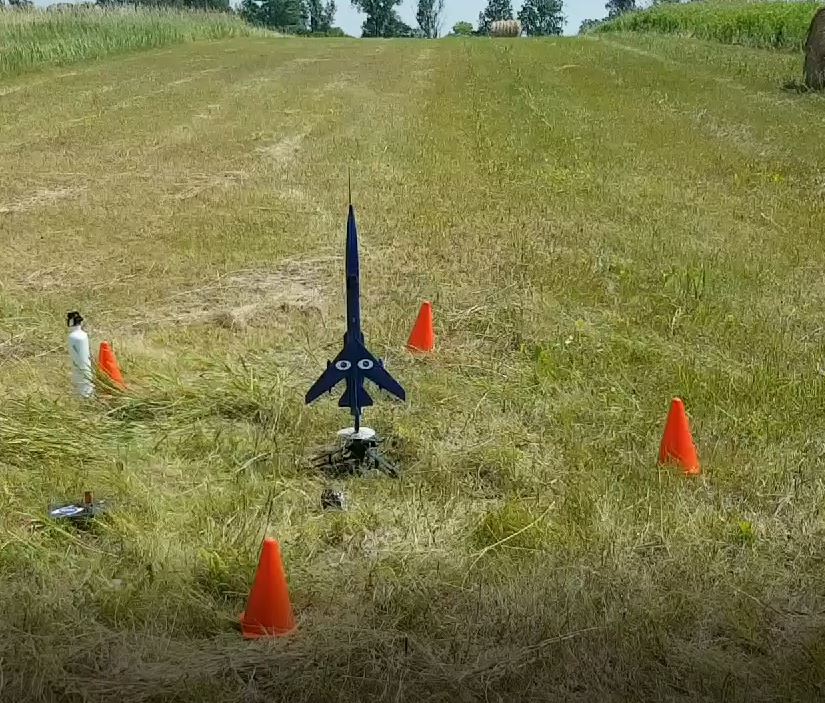 First test flight of our Conquest Rocket Plane. We used a low powered engine for this initial flight. The beacon helped us locate the plane after it landed in the tall grass at Crooked Creek.
Here is a video of the flight.
Click here if you'd like to learn more about our launch controller and igniter.
Launch Controller

Igniter